Dental Veneers Harrisburg, PA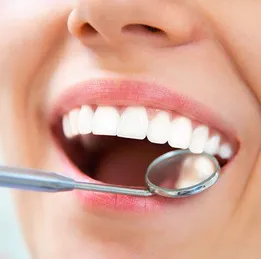 Beauty is in the eye of the beholder as the old saying goes, and our teeth are no exception. While there are no concrete rules as to what constitutes a perfect smile, there are a few general factors and characteristics that define healthy, beautiful teeth. But our teeth are constantly under the pressure and strain of normal wear and tear associated with our lifestyle, the food we eat, and the natural aging process. Unexpected dental injuries may also occur, causing unsightly chips or cracks in your teeth.
Fortunately, porcelain veneers from your Harrisburg, PA dentist Dr. Aziz Majid are a versatile and affordable solution to the most common cosmetic dental imperfections, and your ticket to a new and improved, more attractive smile. Schedule a consultation with Dr. Majid to receive personalized recommendations and a custom treatment plan. Read on to find out more about this cosmetic treatment and its many benefits.


How Porcelain Veneers Can Improve Your Smile
Dr. Majid offers veneers to correct mild to moderate size, shape, spacing, stain and discoloration problems caused by trauma or as a side effect of certain medications. It doesn't matter if your teeth are too small, darkly discolored, or chipped. Veneers can make them all look the same—white, smooth, healthy, and evenly shaped. You might feel like some kind of miracle has been performed when you look at your smile after your treatment is finished.
The most common uses for porcelain veneers include:
Correct mild or moderate chips and cracks
Close small gaps and alignment issues (significant spacing and bite problems may require orthodontic treatment)
Change the size or shape of uneven teeth
Seal a tooth after root canal therapy
Whiten intrinsic stains and discolorations that can't be removed with professional teeth whitening treatments
How Dental Veneers Work
As their name implies, most veneers are made of a custom designed razor thin layer of porcelain, which is bonded directly onto the surface of your tooth and molded to achieve the desired size and shape. In some cases, a thin layer of enamel may have to be removed to ensure a natural and smooth fit. Porcelain closely matches the color and texture of a natural tooth, making veneers a highly effective but subtle treatment for the cosmetic imperfections that diminish a smile over time. See results from our patients by exploring our Veneers Gallery.


More Benefits Of Getting Veneers
When your goal is to have a "Hollywood" smile, your Harrisburg dentist will most likely recommend porcelain veneers. There are plenty of benefits to consider when you're making this important decision about your teeth:
Veneers can protect your teeth from future damage and staining.
Veneers and the bonding dental cement are color-matched to look natural with the rest of your smile.
With veneers, only a small amount of enamel will be removed from each tooth (none in some cases).
Your self-confidence and self-esteem increases after your smile has been enhanced with veneers.

A Relatively Simple Cosmetic Treatment
Compared to getting braces, which could take years to give you acceptable results, veneers from your Harrisburg dentist are a relatively quick and simple way to improve your smile. If you have an urgent upcoming affair, there's a good chance that your treatment will be completed in time. One appointment is set to prepare the teeth and take an impression, and another is required to perform the bonding procedure. Expect the treatment to be completed in a few weeks.
Limitations of Porcelain Veneers
There are some situations in which veneers would be inappropriate. For example, if you have teeth with large gaps between them or significant alignment issues, orthodontics would be a better solution for correction than veneers. If you have lost a lot of tooth structure from decay, trauma, or a severe grinding habit, restoring your teeth with porcelain crowns that cover the entire tooth would be more effective. Dr. Majid will recommend the best course of treatment to get your desired results based on your particular situation.
Interested in transforming your smile with porcelain veneers? Call the office of Dr. Aziz A. Majid, DMD, MSD, PC in Harrisburg, PA today at

(717) 652-5288

to book a consultation and be on your way to a new smile!