Friendly Staff. Beautiful Smiles. Welcoming Environment for the entire family. Children included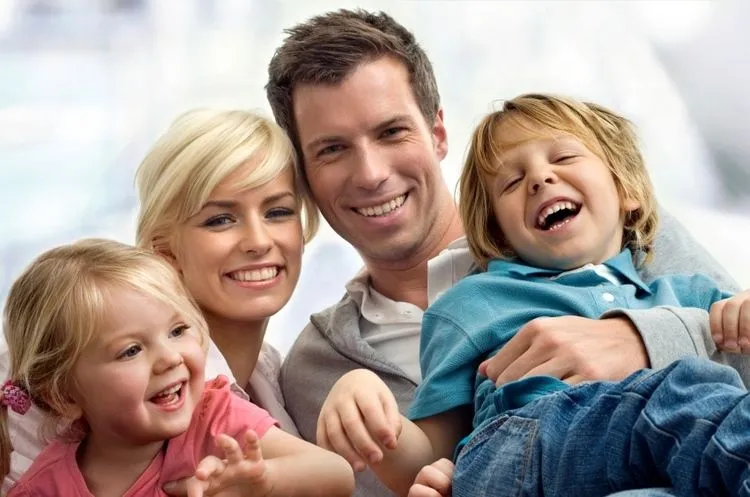 We'll Provide You With That Winning Smile! | Dentist Harrisburg PA
A healthy attractive smile can boost your confidence and enhance your personal and professional life. Cosmetic dentistry with renowned full mouth reconstruction specialist Dr. Aziz Majid is painless, gentle, relaxing and assures high quality dentistry performed with utmost care at all times.
Dr. Aziz Majid and his entire team is dedicated to providing you with the personalized, quality dental care giving you the breathtaking, head-turning smile that you have always wanted. Dentistry and cosmetic dentist services are a necessity for some or purely a personal choice for others. Dr Aziz Majid has a master's degree and specializes in prosthodontics which encompasses cosmetic and other restorative procedures making him an expert in providing smile makeovers with true precision and diligence for results that are pristine. Since his practice in the harrisburg area in 1975, Dr Aziz Majid has over the years restored hundreds of smile makeovers with excellent results. He is proud to offer latest leading edge techniques. When the time comes and you are looking for the finest cosmetic dentist in the Harrisburg area, look no further. .
Dr Aziz Majid considers cosmetic dentistry services to enhance your smile as being a life changing experience. When it comes to repairing your smile, it is important to know your options. Cosmetic dentistry and smile makeover use a number of different treatments including dental veneers, teeth whitening, dental bonding, bridges, implants, dentures, to name a few. Also the new multi-purpose restorative appliance, Snap-On Smile. You along with Dr. Aziz Majid can devise a plan to your preferences. Whether you are missing teeth, have crooked teeth, or your teeth that are stained, Dr. Aziz Majid is committed to improving the appearance of your smile. Thanks to the combination of professional care, cutting edge techniques, advanced dental technology and a commitment to each and every patient that Dr. Aziz Majid has kept himself among the leading cosmetic dentists in the area when it comes to implant restoration, full mouth reconstruction and cosmetic dentistry. Add to this our use of the finest materials and use of a highly professional dental lab you will soon see why Dr. Aziz Majid leads the way in premier cosmetic dental services and satisfying dental services that you will ever find!
All of our procedures are gentle. Cosmetic dentistry has revolutionized the way people feel about dental work and about themselves. Now, more than ever, you can give yourself a smile makeover that will transform your smile easily and painlessly in just two to three visits.
No More Pain from Dental Injections
DentalVibe® is a revolutionary, patented, award-winning device invented by a dentist that uses vibration to block the sensation of pain. So when you get a shot, you don't feel it. DentalVibe is gentle, fast, and safe. There are no pills to take, no gas to inhale, no drowsy after-effects to worry about.
Let us know how we could improve your smile with cosmetic dentistry, professional teeth whitening, dental veneers, tooth bonding.
Enhance Your Smile
Repair chipped tooth
Tooth whitening, dental implants, veneers and other cosmetic dentistry procedures can help you in creating the smile you have always dreamed about. New multi-purpose restorative appliance, Snap-On Smile can transform your smile with a snap.
More and more people are discovering cosmetic dentistry. And now, it is more affordable than ever before to join the rich and the famous Hollywood stars in improving your smile by tooth whitening, implants and veneers. Plastic surgeons also recommend cosmetic procedures to enhance your beauty.
For patients who are anxious, have a severe gag reflex or are handicapped or incapacitated such that routine dentistry is difficult or impossible to perform, this office is now able to perform dental work while a patient is sedated. The sedation is administered by a trained anesthesiologist MD in our offices by appointment. The trained anesthesiologist MD is not our employee, but an independent professional trained in the field of anesthesiology. As always, our office is dedicated to providing dental service with your comfort in mind.
Harrisburg, PA Dentist
Aziz A. Majid, DMD, MSD, PC
3540 North Progress Avenue